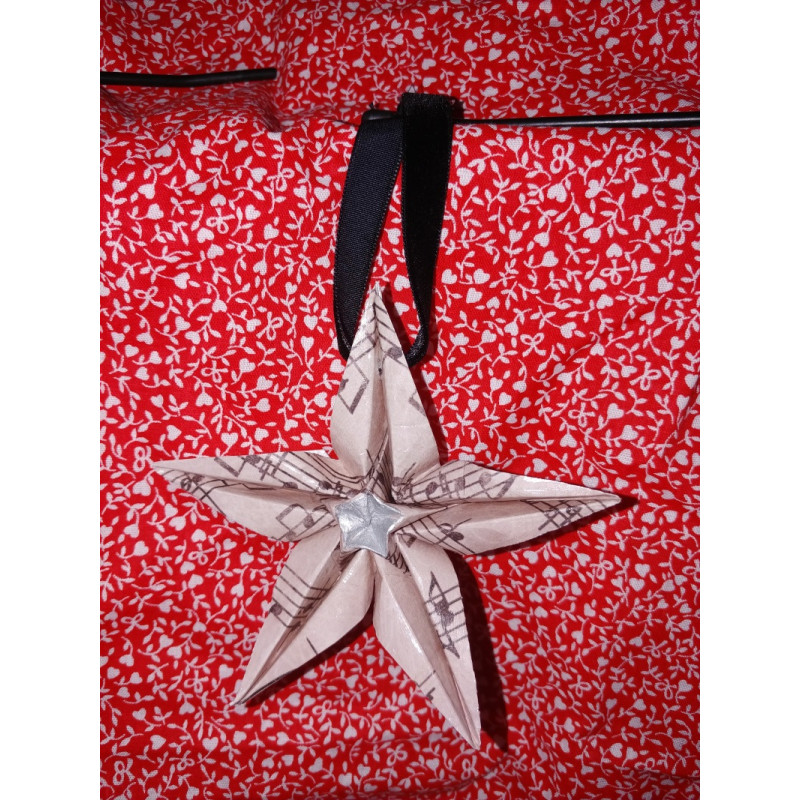  
Star Origami Ornament
Hand cut, folded and accent painted. Made of aged music score scrapbook paper, silver and pearl white acrylic craft paint and black velvety ribbon. Gloss finish. Star is about 4 x 3.5 in.
*Because of folding, each ornament is slightly different and unique. You will receive an ornament folded from this paper, though it may differ slightly from the image.

Security policy

Delivery policy

Return policy
Items can be returned for a full refund within 30 days of delivery. No questions asked.